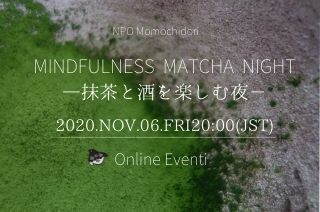 Mindfulness Matcha night
–抹茶と酒を楽しむ夜−


Why don't we talk about The Way of Tea and Zen spirits?
DID YOU KNOW?
● At a Traditional Matcha Tea Ceremony, we drink matcha after enjoying sake.
● The Way of Tea includes spiritual theme with a Zen story.
● You can easily make matcha green tea at your home!
Let's dive in Matcha culture over Sake from your home.
Why not join the special experience you can only get here.
Please prepare sake(or any drinks) and Matcha set.
It's ONLY ¥1,000 !
For only ¥1,000, you can take 60min online workshop where you will be introduced to this unique Matcha culture. It will definitely be a wonderful time.
After your booking has been completed you'll receive a confirmation email that'll provide a zoom URL to join the event by the day before.
☆Please click here for details and to register
WHAT'S ON THE PROGRAM!
● Talk about cultural aspects of The Way of Tea.
● Enjoy the online conversation with drinking Sake.
● How to experience a mindful time by preparing a cup of delicious matcha at your home.
PLEASE PREPARE
* Matcha set (matcha tea, tea whisk or tea spoon, tea bowl or mug cup, hot water in a thermos)
* Sake (any beverages)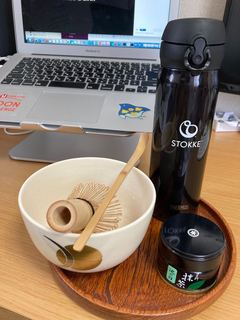 DAIRIK AMAE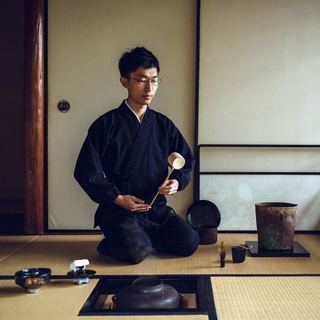 Our expert in the Japanese Tea Ceremony began his tea practice at the age of 19, and has a background in Japanese architecture as well as in design. Over the years he has lived in multiple countries including Korea, Russia, the U.S., Syria and Ukraine, and now calls Kyoto home.
◆The event is only available in English. Anyone is welcome regardless of nationality, if you can speak English. Japanese people are also welcome.